18 Wedding Planning Tips from the Experts
Follow these tips & tricks to help ensure a smooth wedding planning process
---
1. Tackle Things One at a Time
If you think planning a wedding is stressful, you're not alone. But it doesn't have to be! To stay organized and on track, snag a binder that you can use to organize everything in. You can use this to keep lists for vendors, guests, budget categories, items needed and more. This will help you quickly store and maintain contact information, vendor notes from meetings, pictures of flowers or wedding dresses you like or are considering using for your wedding day, etc. This way you can follow a smooth and logical order of tasks that you can address one item at a time. Take each item and action one at a time and in chronological order so you don't get overwhelmed or off-track. For example, start with deciding your wedding date before deciding the venue and don't worry about a caterer or DJ before you finalize the venue.
2. Book the Right Venue
Having the right wedding venue is perhaps one of the absolute most important variables on your wedding day. This is where you will want to make a list of your ideal wedding day environments and do some research on what type of venue will make your day as special as possible. If possible, try to find a venue that has a spacious dance floor or ballroom on site – maybe even a separate room for the reception. For example, we at Goel's Plaza take pride in the fact that we've hosted spectacular weddings and receptions for over 15 years.
3. Guests are a High Priority
You'll want to know the number of guests you'll have prior to finalizing your venue. A general rule is having 20-30 square feet per guests. While this seems like a lot, take into account the room needed for tables, vendors and the dance floor while still keeping enough space for smooth foot-traffic.
4. Be Aware of Other Local Events
When planning your wedding date, try to identify any major local events that may be taking place on the same day as your wedding. This can drastically impact traffic, hotel availability and guest's ability to arrive on time and at the right location. Be aware of events such as conferences, holiday events, charity events, etc. and avoid those days if possible.
5. Pay Attention to Mother Nature
Having an outdoor wedding can be beautiful and refreshing. However, being aware of mother nature is key. Whether it's an abnormally hot day, or unusually rainy day, you'll want to prepare to keep a smooth experience for your guests. Consider providing small handheld items such as miniature fans or small umbrellas to keep your guests comfortable and focused on the wedding at hand.
6. Leverage Your Network
You will likely be contacting numerous wedding vendors that you know little about when it comes to their quality of work – heck you may not even know where to start. To help identify the right vendors, use your vendor network. Once you've identified a great vendor or two, ask for their recommendation on other vendors they've worked with in the past and that they can vouch for. This helps create complimentary vendors that are more likely to keep your wedding day running smoothly.
7. It Never Hurts to Ask
You want your wedding day to be as special as it is unique. For this reason, you may be able to submit special requests to the bartenders, the band or other vendors. If so, be sure to make these requests early on, before you sign contracts with them as vendors tend to be more flexible earlier on to win your business. However, they are more likely to resist or deny last minute changes or requests.
8. Food Adds Up
Having food for guests is a must, but what about the vendors and wedding crew such as photographers or musicians? While these are also guests that will need food, you can substitute the fancy steak for a lower-cost but equally hearty meal. Regardless, it is best to plan this out in advance and run it by the caterer if you plan on providing them with the same meals as other guests.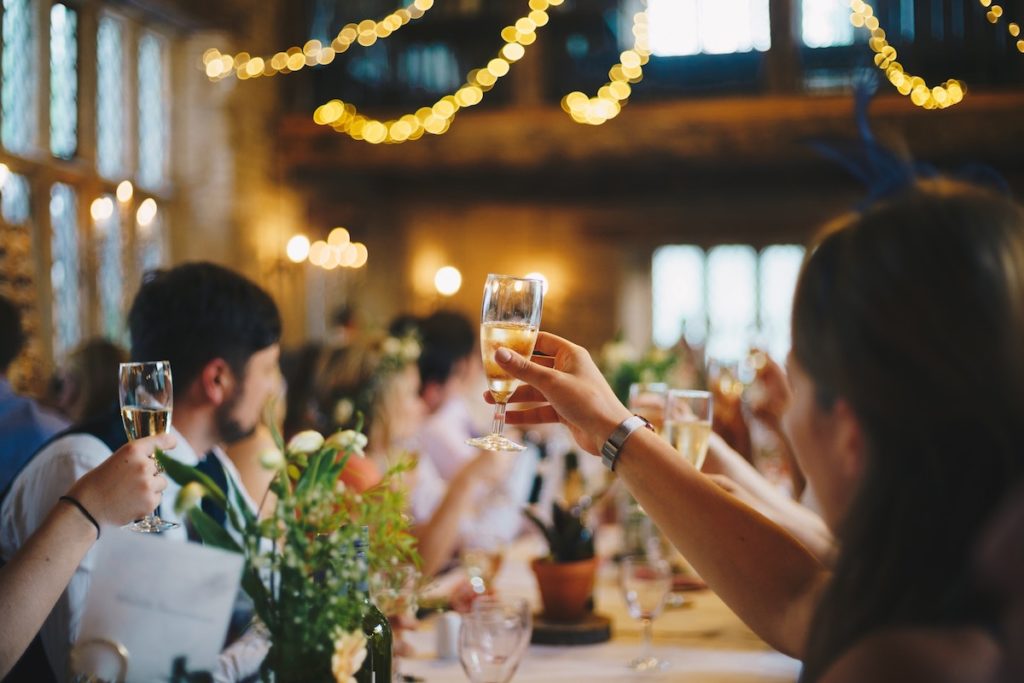 9. Keep the Bar Running Smoothly
To avoid letting the bar get backed up, you may want to consider having an additional bartender. A good rule to follow is having one bartender for every 45-50 guests. If you are serving custom drinks, having a designated bartender for this task may be helpful.
10. Set Aside Buffer Cash
Deciding on how to allocate your budget can get overwhelming. To help, here's a suggested way to measure and categorize your spending:
45% of total budget to reception
10% for flowers and decorations
10% for wedding attire
10% for DJ/music;
10% for photographer/videographer
2.5% for invitations
2.5% for gifts
5% for miscellaneous items
5% of your budget for unexpected items such as additional invitations, additional alterations, guest handouts, etc.
11. The No-Show Rule
Depending if you have a destination wedding or have a large number of out-of-town guests, it's a good rule to account for roughly 15% of guests to not be able to attend. Of course, with destination weddings, this number can be even higher. Other variables include the time of year your wedding takes place and the local cost for those coming from out of town.
12. Hierarchy of Guests
Deciding on the number of guests you want can be tricky, but one helpful tip on navigating this list is sorting guests categorically – in top tier come immediate family and absolute best friends on the list. Next come extended family and close friends and finally come other guests such as colleagues, neighbors and casual friends. This way, if you need to reduce the number of guests or save reduce the cost, you can more quickly and easily decide which guests to cut. If each guest has an average table and food cost of $75, cutting 10 people from the bottom of the list can save you $750.
13. Reserve Local Hotel Rooms for Guests
For wedding that have traveling guests, having a place for them to stay can alleviate a lot of their stress for their trip. Once you've secured a wedding date, be sure to reach out to local hotels to inquire for wedding/bulk reservations. Hotels will often offer a reduced rate for bulk reservations, saving time and money for guests. Often, you will be able to simply cancel the rooms that are not booked. However, be sure to check and see if there is any contracts that charge a penalty for the cancelations – if they do, it may be best to check elsewhere as you don't need to bear the burden for rooms that are not booked as long as you are able to give at least a month's notice or more. For example, at Goel's Plaza, we have partnerships with nearby hotels to make things easier for traveling friends and families.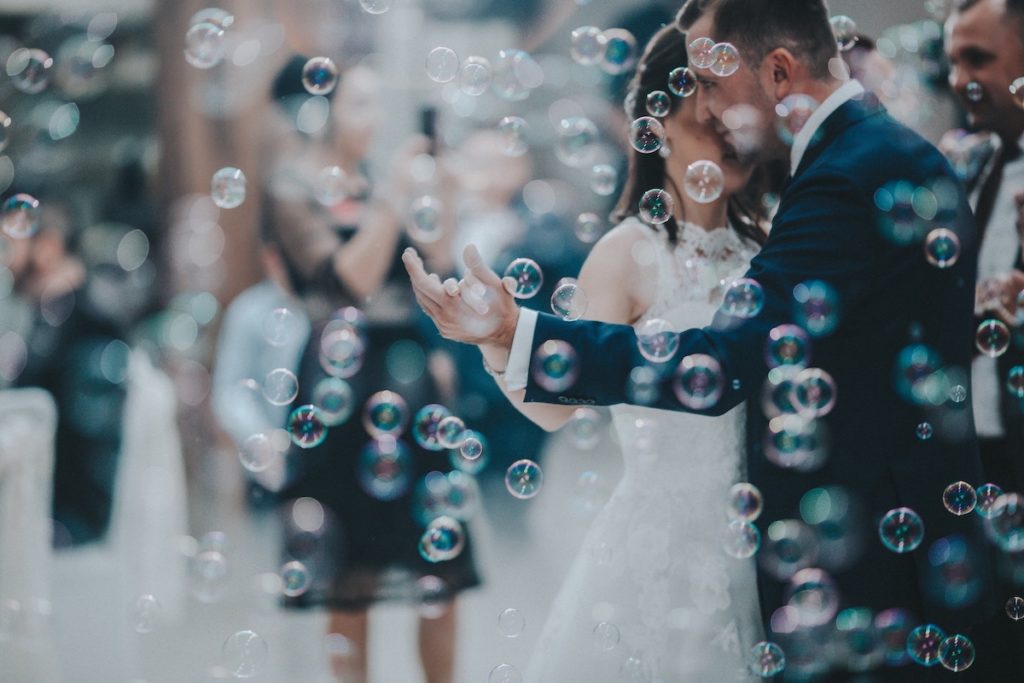 14. Guide Your Guests
For wedding that have a good amount of folks traveling from out of town or weddings that take place in a populated location, having detailed directions and instructions can prevent guests from a late arrival. You may opt to include these instructions to your wedding invitation. If not, be sure to include these instructions in an email to guests that can be printed so they can quickly access and navigate using those instructions. Additionally, it may be helpful to include detailed directions to not only the ceremony, but also the reception location or venue.
15. Document Your Spoken Agreements
Often times you may have special agreements in place with certain vendors. However, the day of the wedding, you may be dealing with an employee or assistant of the vendor that may not be familiar with your special arrangements. One way to keep things on track is to keep some form of documentation confirming the approval of those special arrangements. That way you have something you can quickly point to that with hold and honor your arrangement.
16. Don't Underestimate Setup Time
On the day of your wedding, the last thing you need is to be in a rush to set everything up in time before guests arrive. Be sure to ask your venue manager when the earliest arrival time can be to optimize your setup time. If possible, see if you are able to do the majority of the setup the day before, relieving much of the last-minute stress. This is something we've had implemented for quite some time – we've seen couple go from from stressed to relieved in a heart beat when they find out they can schedule free setup time the day before!
17. Categorize Your Spending
With so many smaller costs that can quickly add up, it's wise to create a plan for your wedding spending through making a list based on priority. Use a number system so that if you wind up in a crunch, you can cut items that are lower on the list. Perhaps you needed some unexpected alterations and see that invitations fall lower on your list – cut corners on the invitations to make room for the alterations so your budget stays on track.
18. Keep Emergency Contacts on Hand
Even with thorough preparation, unforeseen circumstances can arise at the last minute. Don't get caught off guard: It's critical to keep an emergency contact list on hand (or on your phone) so that whether your DJ or photographer got lost on the way or your limo driver cannot locate your pickup location, you are able to quickly reach the people you need to reach to keep everything on track.